Lots of cookies.In California last week,I got to enjoy awesome vegan cookies everywhere and whenever.Uncle Eddies,Liz Lovely,ABC,SunFlour and the Trader Joes Vegan cookies.But now I must revert back to making them myself.Oh well,they're just as good.
Chocolate Chunk-Oatmeal-Peanut Butter
These are like taking the 3 standard 'classic' cookies(choc chip,peanut butter,oatmeal) and making them into one.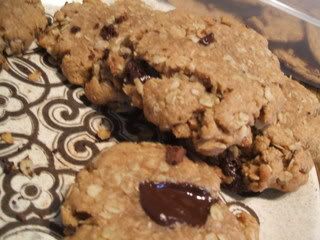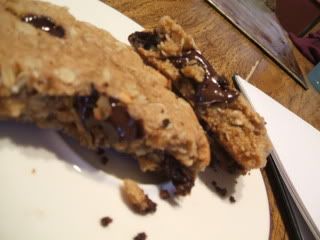 Chocolate Thumbprint
Though I prefer to call them 'jam dots'.Cuz it's dirty sounding.Like a swear.I guess you could also call them 'birdsnest',but that's just lame.The recipe is from VWAV.I've had many jamdots before,but never chocolate ones.They're delish.Like a brownie.Filled with raspberry and blood orange.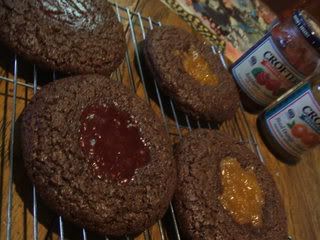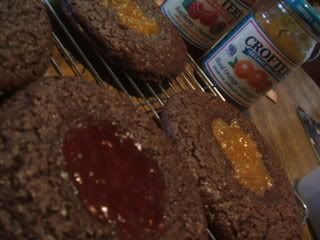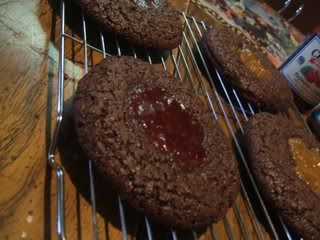 Molasses
Big,soft,chewy,delicious.My all time favourite packaged vegan cookie is Uncle Eddies molasses cookies.I wanted to recreate them.These rule.Chris's dog Sonoma ate the bag I was planning on bringing home with me.Bisque.Went into my backpack and everything.