i went to olympia on sunday to visit jane and we had a potluck with other ppkers!
i took the bus and it was really crazy and i missed the bus and freaked out and hung out in seattle and had a really great time and got to see great people that i really love and see olypmia.
also,there was delicious food.there wasn't only desserts,but there was A LOT of sugar.
Best
cinnamon rolls
,ever!
mango scones
.
from katie jayne for vwam's potluck.
was it fresh mango?the icing was totally yummy,too!
i made
chocolate croissants
!
mighty o donuts,fig danishes,strawberry/raspberry danishes,mint chip danishes,croissants and cinnamon rolls
.gus brought the donuts!i brought the danishes,too.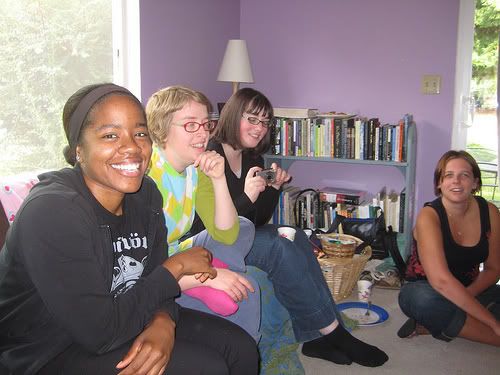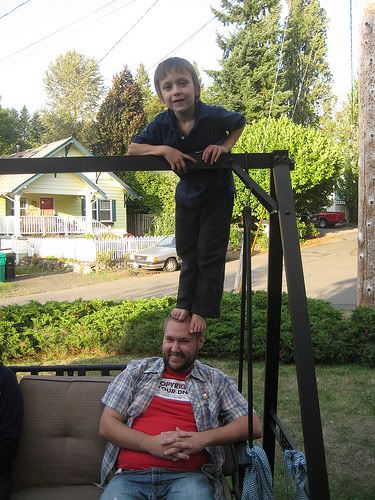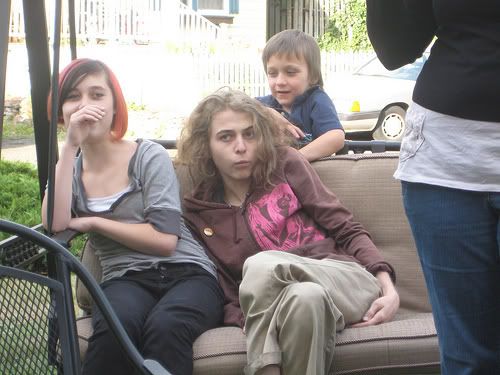 chocolate chip mint leaf ice box cookies
testers for isa and terry's upcoming vegan cookie book!
those green flecks are real mint leaves!
very chewy,thin,cispy edges,buttery and well,minty!
they're mint.and by that i mean "mint" as in when something is swell and you say it's "mint" .
was buying a coffee at bean around the world the day i made these and was bringing them to my brother's and this guy darren was sitting outside the shop bugging people for money and i gave him a dollar then went up the street and remembered i had cookies so like 10 minutes later i went back and gave him like 8 or something and he really liked them,then apologized to me for making some rude comment that i apparently missed and then told me all about his ex wife and how he's part of the japanese secret service(?) and then asked for more money,so i left.
anyways,i'd definitley make these again!
peanut butter crumblz "blizzard" with homemade vanilla bean ice cream
,peanut butter,and crumblz!
CRUMBLZ! are the BEST!soooo good!i wanna try all the falvours!
peanut butter fudge
from whole foods at roosevelt square in seattle.
best mango ever!
i bought it in pike place market that morning.it was so ripe,juicy and perfect and huge!jane agreed.best ever.