Peanut butter and jelly cupcakes
filled with jelly and
peanutbuttercream
.They're the Jimmy Carter cakes from VCTOTW but with jam baked in them and then piped and frosted with the peanutbuttercream from VCTOTW.I love peanut butter.and jam.as in jam just by itself,even straight from a jar.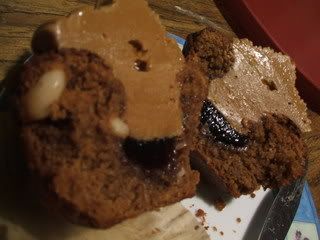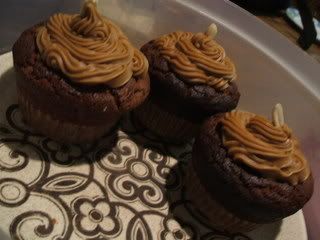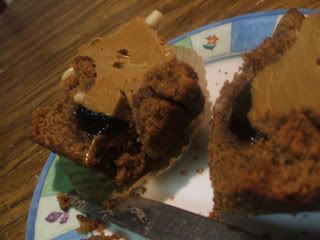 S'mores cupcakes
,also from VCTOTW.Made with Health Valley oatbran vegan graham crackers.Not available here in BC,but they reminded me that I really really like plain ol graham crackers.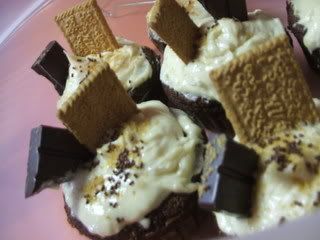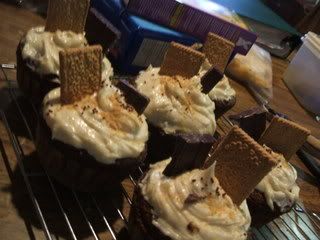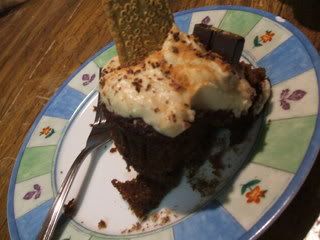 White Chocolate Chip Brownies.I used the PPK brownies recipe,which I posted before,and added white chocolate chips.Still my favourite brownies ever.And the white chocolate in them is good.They're fudgy,but not too fudgy,but I like these better than fudge.Yummy.