Oreo Cookie Cookies
From Have Cake Will Travel
.I used Country Choice Organic vegan "oreos".So good.wow.Cookies inside a cookie.Recipe under link.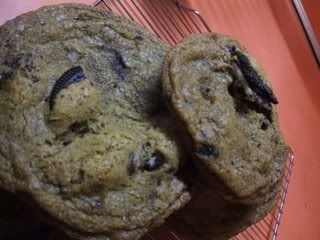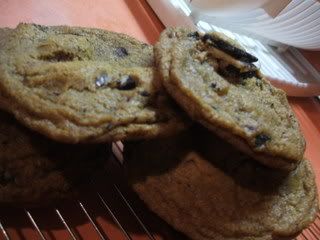 Maple Walnut Cookies
From Vive Le Vegan!Amazing.Her cookie recipes are healthier than most I find,but really are the best.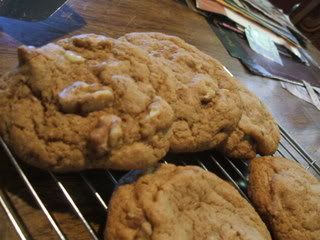 Peanut "Better" Cookies
Again,from Vive Le Vegan!Soo good.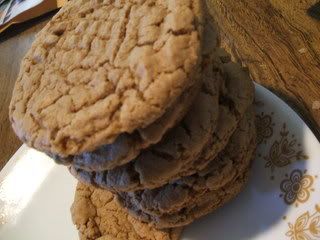 Peanut Butter Choc Chip Cookies
From Soy Not Oi.I omitted the chcolate chips for most of them.I made (most of)these for Denise for saving so many containers for me to use for Food Not Bombs.