Yesterday I went with Brandy and Richard to the Seattle VegFest.It was incredible!Being vegan,somehow,seems even awesomer.It was even better though that Brandy invited me in the first place,and the whole trip was awesome.We listened to a biography of Kid Rock(yodelin in the valley?)were way off schedule but still managed to do pretty much everything,talked a lot,the drive didn't feel like forever,and yeah it was just great.
Our first stop,the vegan cafe
The Globe
.It was past 1:00 when we got there,but it was till brunch.Richard and Brandy shared a huge strawberry flapjack,and I had a cinnamon roll.warmed up.so good.watch me eat it: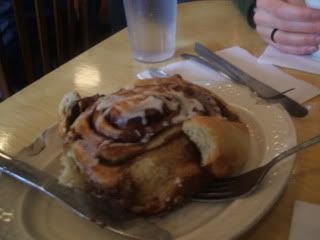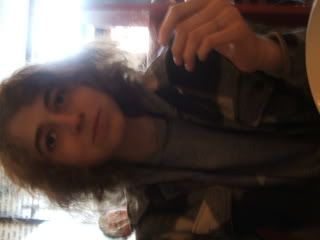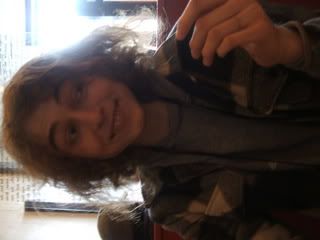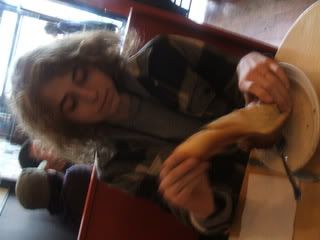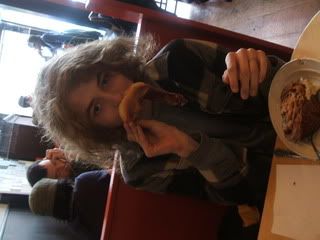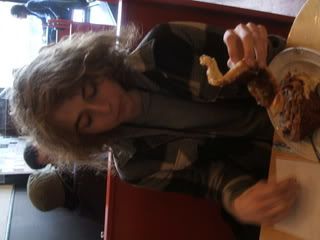 biggest pancake: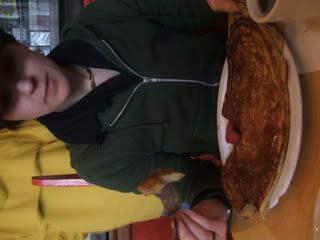 hey: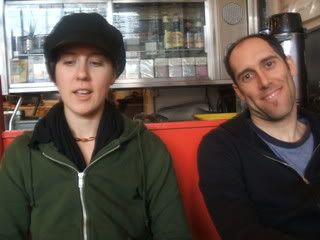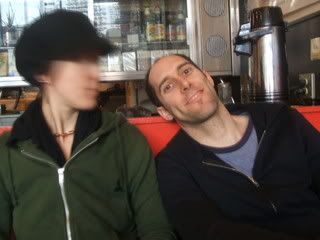 Then was the
Veg Fest
.Vancouver's Taste of Health has bigger speakers/chefs,but who cares when Seattle has over 500 samples,the veg society gives away amazing gifts for joining,cheaper/more books,and cookie dough soy ice cream!!!!!!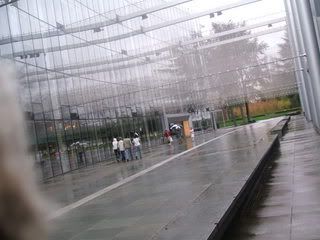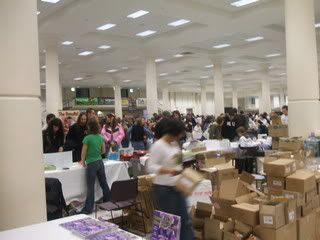 Cookie dough and other new flavours!!!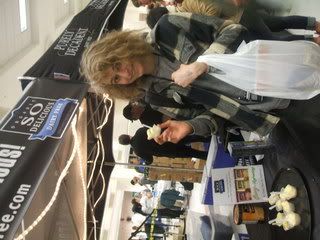 Liz Lovely
cookie were soo good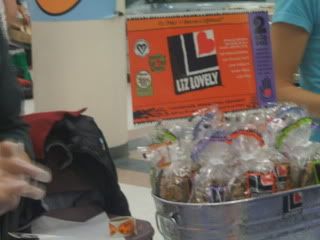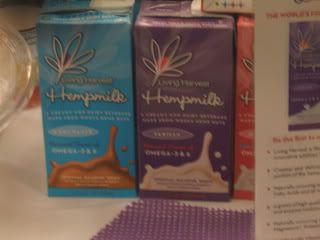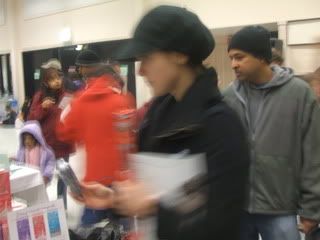 Frozen yogurt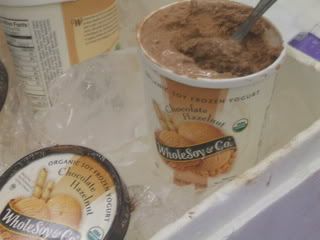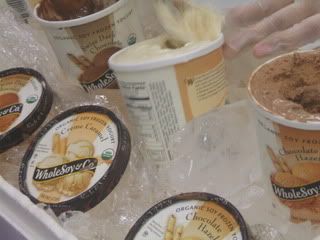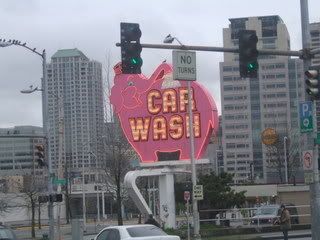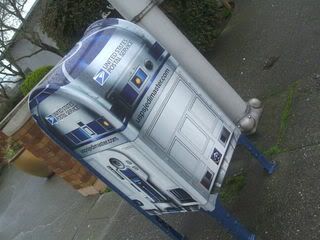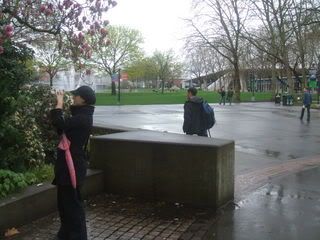 Then we went to
Madison Market
and bought groceries.Then to
SideCar
,the all vegan gorcery store.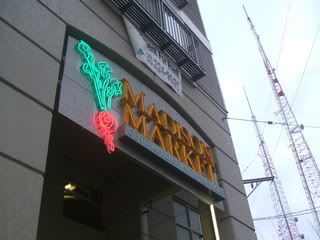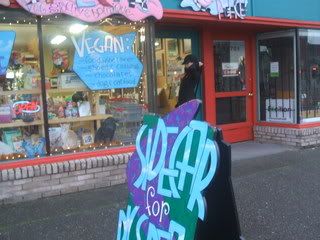 while at Sidecar,Richard went to
Pizza Pi
,the vegan pizzeria(I know), and got a calzone.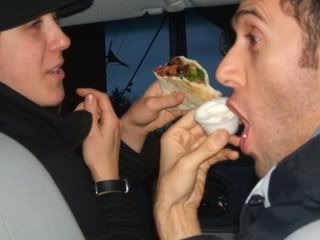 Then we went to
Hillside Quickies
.An all vegan sammich shop.Richard's favourite.He brought a tupperware so he could take one home.The bread on his spiced tofu burger looked like fish and chip batter.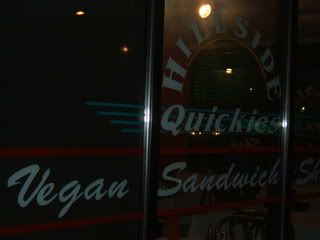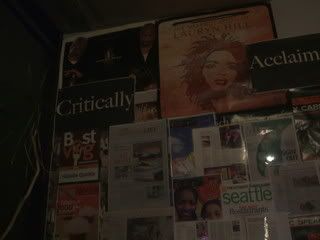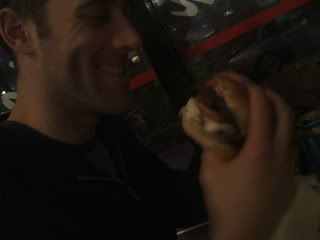 Then we went to
PCC market
and bought more stuff.They had a ton of vegan stuff in their bakery.Too bad they suck because they were supposed to have the new purely decadent flavours but didn't.Oh well,I still got a lot of good stuff.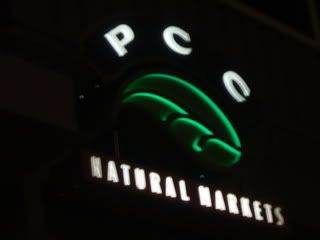 Then we drove home,didn't find out who the #1 alternative rock musician(s) was,and I got dropped off at 12:30.It was great.I hope it happenes again.